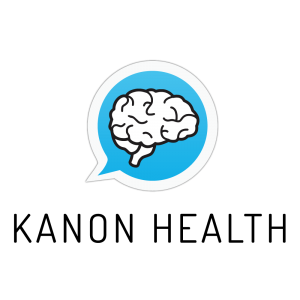 Data Privacy Policy
Kanon Health uses state-of-the-art security and end-to-end encryption methods to provide private messaging and Internet calling services to users around the world. Your messages are always encrypted so that they can only be viewed by you and the intended recipients.
Information you provide
Account Information: When you create a Kanon Health account, you register with your phone number. Phone numbers are used to provide our services to you and other Kanon Health users. You may optionally add other information to your account, such as a profile name and profile picture. This information is encrypted end-to-end.
Messages: Kanon Health cannot decrypt or otherwise access the content of your messages. Kanon Health queues end-to-end encrypted messages on its servers for delivery to devices that are temporarily offline (e.g., a phone that runs out of battery). Your message history is stored on your own devices.
Additional technical information is stored on our servers, including randomly generated authentication tokens, keys, push tokens, and other information necessary to establish connections and transmit messages. Canon Health limits this additional technical information to the minimum necessary to operate the Services.
Contacts:  Encrypted uploading of contacts is an optional feature that allows us to verify which of your contacts in your device's address book are also Kanon Health users. This also allows us to update your contact list if contacts who are not yet using Kanon Health later sign up for it. This uses a process that protects the privacy of your contacts. Information from the contacts on your device is cryptographically hashed and transmitted to the server to determine which of your contacts are registered. Your privacy is important to us and we do not share your contact list with other companies for their use.
If you use "Upload Contacts" and grant Kanon Health access to your device's address book, Kanon Health typically uploads the phone numbers in your address book in encrypted form on a daily basis (but this depends on a number of factors, including how often a user uses WhatsApp). This applies to contacts who are Kanon Health users as well as your other contacts. We do not collect other information that may appear in your device address book, such as names, email addresses, etc.
When you install Kanon Health, each phone number from your contact list is converted to a cryptographically hashed phone number. These encrypted hash values look like very long strings of numbers. The server cannot infer the phone number from the number strings. The server merely compares these hash values with already registered users. This way the server can determine if someone from your contact list is already registered without having your phone number. Names are never transmitted and the information is not stored on the servers. The server only reacts and then discards this information immediately. Your phone now knows which of your contacts is a Canon Health user.
Customer Support: If you contact Kanon Health customer support, any personal information you share with us will only be stored for the purpose of reviewing the issue and contacting you.
Managing Your Information: You can manage your personal information in Kanon Health's application settings. For example, you can update Ideine profile information or enable additional privacy features, such as a PIN lock.
Information we may share with
Third Parties: We work with third-party providers to provide some of our services. For example, our third-party providers send a verification code to your phone number when you register for our Services. These providers are required by their privacy policies to protect this information.
If you use other third-party services in connection with our Services, their terms and privacy policies will govern your use of those services.
Other instances when Canon Health may need to share your information
To comply with applicable laws, regulations, legal process or enforceable government requests.
To enforce applicable terms and conditions, including investigating possible violations.
To detect, prevent, or otherwise address fraud, security or technical issues.
To protect the rights, property, or safety of Canon Health, our users, or the public as required or permitted by law.

Updates
We will update this Privacy Policy as necessary to keep it current, accurate, and as clear as possible. By continuing to use our Services, you agree to our updated Privacy Policy.

Use of Xing recommendation components
Our website employs components provided by the network XING.com. These components are a service of XING AG, Dammtorstraße 29-32, 20354 Hamburg, Germany.
Each time our website receives an access request equipped with a XING component, the component prompts your browser to download an image of this component from XING.
To the best of our knowledge, XING does not store any personal information from the user obtained through accessing our website. XING also does not store IP addresses. In addition, no analysis of user activity occurs through the use of cookies in connection with the "XING Share-Button". Additional information may be found in the data privacy provisions relating to the XING Share-Button, at: https://www.xing.com/app/share?op=data_protection

Contact form
On our website we offer you the opportunity to contact us, either by email and/or by using a contact form. In such event, information provided by the user is stored for the purpose of facilitating communications with the user. No data is transferred to third parties. Nor is any of this information matched to any information that may be collected by other components of our website.

Google Analytics
Our website uses Google Analytics, a web analysis service from Google Inc., 1600 Amphitheatre Parkway, Mountain View, CA 94043 USA, hereinafter referred to as "Google". Google Analytics employs so-called "cookies", text files that are stored to your computer in order to facilitate an analysis of your use of the site.
The information generated by these cookies, such as time, place and frequency of your visits to our site, including your IP address, is transmitted to Google's location in the US and stored there.
We use Google Analytics with an IP anonymization feature on our website. In doing so, Google abbreviates and thereby anonymizes your IP address before transferring it from member states of the European Union or signatory states to the Agreement on the European Economic Area.
Google will use this information to evaluate your usage of our site, to compile reports on website activity for us, and to provide other services related to website- and internet usage. Google may also transfer this information to third parties if this is required by law or to the extent this data is processed by third parties on Google´s behalf.
Google states that it will in never associate your IP address with other data held by Google. You can prevent cookies from being installed by adjusting the settings on your browser software accordingly. You should be aware, however, that by doing so you may not be able to make full use of all the functions of our website.
Google also offers a disabling option for the most common browsers, thus providing you with greater control over the data which is collected and processed by Google. If you enable this option, no information regarding your website visit is transmitted to Google Analytics. However, the activation does not prevent the transmission of information to us or to any other web analytics services we may use. For more information about the disabling option provided by Google, and how to enable this option, visit https://tools.google.com/dlpage/gaoptout?hl=en

Further information
Our website may be used without entering personal information. Different rules may apply to certain services on our site, however, and are explained separately below. We collect personal information from you (e.g. name, address, email address, telephone number, etc.) in accordance with the provisions of German data protection statutes. Information is considered personal if it can be associated exclusively to a specific natural person. The legal framework for data protection may be found in the German Federal Data Protection Act (BDSG) and the Telemedia Act (TMG). The provisions below serve to provide information as to the manner, extent and purpose for collecting, using and processing personal information by the provider.
Kanon.Systems GmbH
c/o Philips – Health Innovation Port
Röntgenstr. 24
22335 Hamburg
Germany
info@kanonhealth.com